"...the works here still have few recordings for comparison, and the ones I know of are of no competition to these."
"The results here are spectacular."
"...the Contiguglia brothers give a knock-out performance."
"You owe it to yourself to seek out this recording – performances of this caliber are quite rare."
- American Record Guide, July/August 2012 Read full article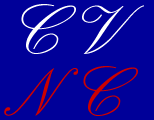 "From a front row balcony seat, the Sonata was a feast for the eyes and ears and a constantly evolving puzzle for the mind! Balance between the pianists and percussionists was excellent and the co-ordination was very precise. The execution of the complex contrapuntal layering of the first movement was breathtaking. The eerie night music of the second movement was perfectly spun out. The high jinks of the finale brought the unusually large audience to its feet in prolonged applause for a wonderful performance of a too seldom heard masterpiece. May the Contigulia Brothers return to Elon soon with, maybe, another memorable Schubertaid or an evening of Mozart."
- CVNC, North Carolina, October 25, 2011 Read full article


"Lunchtime saw an extraordinary performance by the Contiguglia Twins from New York, who played the socks off Howard Ferguson, Schubert and Beethoven. They came to Britain to study with Hess as young boys and played the Schubert Variations on an Original Theme for their Wigmore Hall debut. And... I've heard of identical, but this was quite something. I'm reliably informed that you can tell them apart when you know them well."
- Jessica Duchen's Classical Music Blog, November 26, 2008

"I enjoy transcriptions as much or more than most, and this is a great one, of the greatest piece, with a masterly performance, excellent recorded sound, and perceptive notes."
- American Record Guide, January/February 2008 Read full article



"The piano duo of the identical Contiguglia twins is one of the most famous exemplars of this branch of the piano field. They have shown their superb discipline and fine musicianship here in years past as guest artists with Hobson's Sinfonia da Camera. On Monday night, they aroused to a high level of enthusiasm the members of a moderate-sized audience in Smith Music Hall."
- The News-Gazette, Champaign/Urbana, IL, June 2007 Read full article


"When it came to Mozart's concerto, the Contiguglias' four hands seemed to be playing with one mind and heart. The Allegro movement was rich in thematic development, flowing back and forth without repeating, but constantly moving along with a natural progression. Exchanging phrases smoothly in this brilliant dialogue, the twins' cooperative effort was a model of a well-functioning family. The final movement included cadenzas and ritards performed with amazing synchronicity. The twins knew each other's parts as their own. My apologies go to the RSO, as my attention was completely captured by the pianists."
- News Times, Danbury, CT, December 2006 Read full article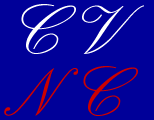 "The playing was as astonishing as the music itself"
"And the best artists – in which august group the Contiguglias belong – find new meaning in every repeat performance. So there was nothing routine about this concert"
"I heard things I'd never noticed before, due to the great precision and clarity of the performance. 'Twas Art with a capital "A," all 'round."
- Classical Voice of North Carolina, October 2005 Read full article

"Such are the delights on the Contiguglia brothers' new disc that the tracks almost demand repeated hearings immediately. The pairing of Gershwin and Grainger is brilliant and natural..."

"The performances here are crisp, seamless and expertly balanced, with plenty of heart"

- The Gramophone, March 2005 Read full article



"They articulated musical lines with extraordinary clarity, and their great care with phrasing was a masterclass in musicianship and style."
- Classical Voice of North Carolina, April 2003 Read full article



"The pianos sometimes conjure up the sounds of a Balinese gamelan orchestra, with shimmering bell-like sounds "
- Classical Voice of North Carolina, October 2002 Read full article

"A chance that should not be missed"

"A mesmerizing performance that both exhibited the eclecticism of 20th century music and painted a picture of the composer's life and influences"

"It brought a standing ovation from the audience and an unusual mid-concert encore"

- Burlington, N.C., Times-News, October 12, 2002 Read full article
News & Record, Greensboro NC
October 12, 2002
The piano duo, Richard and John Contiguglia, joined the GSO for a performance of Poulenc's "Concerto for Two Pianos." This is a sparkling work, with lots of great spirit and energy, and the duo worked together like, well, brothers. The rapport between the two was terrific, and the overall effect was one of effervescence.
The two pianists returned to the stage to offer an encore, Percy Grainger's "English Waltz," a composition given to the duo when they were thirteen. The encore confirmed what was already obvious - both are gifted pianists with a great sense of ensemble who love to play.
Four hands—two of a kind
- Ventura County Reporter, October 31, 2002
Other than the great musicianship, the striking thing about the Contiguglia Brothers' piano concert last Sunday at Ventura's Sierra Center was the appearance of the crowd itself. Silk and sass melded peculiarly indeed--sartorials were as disparate as the patrons' ages; children's snappy fall garb clashed with middle-agers' grubby tennies and jeans.
There's a message here, and it's not in the brothers' unlikely roots, although there are plenty of those to go around.
Identical twins Richard and John Contiguglia, internationally acclaimed duo of 40 years' standing, graduated Yale in the top 1 percent of their baccalaureate class and with master's degrees in music at the top of the heap.
A set of Schumann's reflective etudes, a bout with Mozart's happy, busy, Sonata in D Major, a wild ride through Percy Grainger's disparate fantasy on George Gershwin's Porgy & Bess--the brothers' parallel universe converged splendidly within our own. These men are superb ambassadors of dual performance, each coloring the other's technique with hair-trigger shading and deftness of comprehension.
This fare was presented by the New West Symphony, a consummate populist among classical entities. On Sunday, the crowd responded accordingly, observing a dress code that's appropriately (and thankfully) lax.
Phenomenal Duo-Pianists
They gave forth with some of the most ravishing pianism ever heard hereabouts on any number of keyboards. -The Washington Post

The most profoundly musical pair of piano virtuosi of this century, with brains and taste as well as fingers. -Audio Magazine

Here was the art of duo-pianism at a summit all too rarely attained. -The Dallas Morning News

They have given the two-piano medium a whole new dimension. The Contiguglias stand apart in a lofty world of their own, unrivaled and supreme. -Records and Recording, London
Piano Duo Contiguglia Created Tour-de-force with Bartók Premiere -Het Parool, Amsterdam, Holland
The featured soloists, Richard and John Contiguglia, made an indelible impression with their duo-piano artistry in Poulenc's infectiously playful Concerto. -Denver Post
Liszt duet worth 152-year wait
Thanks to an incredible series of coincidences, the world has had to wait 152 years to hear the only work Franz Liszt wrote for two pianos. But judging by the terrific sendoff given Liszt's Grosses Konzertstück in its American premiere Sunday afternoon in Orchestra Hall, this marvelous piece seems destined for a far better fate during the next 1˝ centuries. The performance by the Contiguglias was more than equal to the score's technical demands, but it was also sensitive to its lyrical essence. This was a dynamic performance of a first-rate work. -Howard Reich, Chicago Tribune
The program was pure joy from its first gorgeous tone to its last. Quite simply, this concert was tonally ravishing. Their hands devoured the Saint-Saens Variations, Op. 35, with such relish that cheers burst spontaneously from the audience throughout the auditorium. -San Antonio Express-News
Identical twins, Richard and John Contiguglia, emphasized the lyricism in Max Bruch's expertly crafted, bountifully melodic Concerto for Two Pianos. -The New York Post
The Contiguglia brothers are really first-rate pianists and interpreters, and they bring a particularly poetic style to the epic music (Beethoven-Liszt 9th Symphony) that makes it sound poignantly humane. -The New York Times
Piano marathon puts Beethoven in romantic light
(Beethoven/Liszt 9th Symphony)
No doubt the early-music purists, if there were any in the hall, were gnashing their teeth as duo-pianists, Richard and John Contiguglia, whipped up unabashedly romantic masses of sound at their facing keyboards. Octaves, arpeggios, block chords, mercurial scales – Liszt used virtually everything in his sizable arsenal at various junctures of this piece.
The result is not so much a transcription of a Beethoven symphony as a massive inflation of one. Yet it's just the sort of novelty that piano buffs adore, witness the instantaneous ovations it received when the Contiguglias completed it.
From a strictly pianistic point of view, the Contiguglias were extraordinary. There was weight and sonic depth to their performance, but not at the cost of clarity or precision. Even in the most grandiose passages of the finale, the Contiguglias never failed to express harmonic and melodic underpinnings.
The hourlong piece must seem like a marathon for performers, who are asked to leap from one technical hurdle to the next with hardly a moment's respite. You would never know it, though, from the Contiguglias' performance; their final passages sang out as vividly as their first.
For listeners, the joy of this piece extends beyond the pianistic fireworks (which are certainly entertaining in themselves). Rather, it offers a chance to watch Liszt at work – to observe precisely what he does with another composer's masterwork. -Howard Reich, Chicago Tribune
Their Beethoven No. 9 caused a sensation in Japan. They are very different from all other duo-pianists I have heard. They bring the duo-piano art out of the salon and into today's large concert halls with their dynamic, articulated and detailed playing. -Stereo Gaijutsu, Tokyo
Brothers make piano twice as beautiful -Robert Marsh, Chicago Sun-Times
The virtuosity of the Contiguglias was truly awesome, exceeded in fact only by their penetration into the depth of the music itself. -Syracuse Post Standard
The Contiguglia twins here sound like Ashkenazy multiplied by two, and this is the most amazing record of two-piano music that I can remember. (Liszt – Operatic Fantasies) -Gramophone, London
Richard and John Contiguglia treated the elegant Mozart Double Concerto with identical mastery – vibrant, songful and crystalline playing. -Milwaukee Sentinel
For the music lovers in the hall there was something privileged about being able to leave the concert with the highest attainable musical happiness on earth. (Mozart – Concerto for Two Pianos and Orchestra, K.365) -Het Vaterland, The Hague
The Contiguglias gave it (Victor Babin's Concerto with the Cleveland Orchestra) a brilliant and at the same time sensitive reading that gave evidence of the accuracy of the lavish credits that preceded them. -The Cleveland Press
The Contiguglias proved that Rachmaninoff on two pianos can be as exciting as on one, provided these remarkable brothers are doing the playing. They are a superb team; it was wonderful to hear them again. -The Washington Post
…each has been gifted with prodigious musical ability and their duo-pianism is truly outstanding. Rarely has music for this medium been played with such empathy and intensity. -The Miami News
Brilliant Bartók With Noordelijk Filharmonisch Orkest
The Concerto, of course, largely because of the piano-duo, Richard and John Contiguglia, was a breath-taking event. -Nieuwsblad van het Noorden, Groningen, Holland
The twin brothers, Richard and John Contiguglia, gave us an interpretation (Bartók's Concerto for Two Pianos, Percussion and Orchestra) that commanded mesmerized listening by its amazing rhythmic subtlety, dynamic depth and keen expression. All the elements of this fascinating work came out perfectly: i.e. the 'white-knuckled' tension of this complex score, characterized above all by the gouging, hammering rhythmic structure. -Eindhovens Dagblad, Holland
Pianists Score with Concerto on 'Porgy and Bess' Themes
The Seattle premiere was a smashing success, acclaimed by a packed Seattle Center Opera House crowd. If conductors and managers are alert, the Contiguglias could easily spend the rest of their lives playing the new concerto, relieving audiences of endless performances of Gershwin's greatest hit, Rhapsody in Blue. The Contiguglias play the great Gershwin tunes with seductive phrasing and exuberant all-American vitality. -Byron Belt, Newhouse News Service
THE YEAR 2000, BEST IN SHOW
Santa Barbara News-Press, December 29, 2000
by Greg Hettmansberger

For local concertgoers, the year 2000 was vintage. In looking back on my freshest musical memories, I realized that all of my choices represented two things: music played nearly as well as can be imagined, and interpretations so persuasive as to transcend momentary critical quibbles.

The twin duo-pianists Richard and John Contiguglia demonstrated that a large body of great music still lies largely neglected. Their achievement also showed why: Not many pianists of their caliber will devote the hours necessary to mastering the repertoire for two pianos. In music of Debussy and Mozart, they were captivating in their ability to communicate at opposite ends of the concert grands; in Grainger's stylish arrangement of music from "Porgy and Bess," the brothers were inerrant in capturing the brio and lyricism of Gershwin's original.
CONTIGUGLIAS: TWIN PIANISTS PLAYING AS ONE
Santa Barbara News-Press, Tuesday, May 2, 2000
by Greg Hettmansberger

Richard and John Contiguglia did not become duo pianists because they are identical twins. During individual post-graduate studies with the legendary Dame Myra Hess, she encouraged them to devote themselves to what is possibly the most misunderstood - and certainly underappreciated - genre of all great music.
The Contiguglias have spent nearly four decades trying to change that. Friday night at the Lobero Theatre, they offered overwhelming evidence for both their passion and their extraordinary talents. While there was the inescapable novelty of the concert, the very first work proved so startling that one failed to focus at first on the varied aspects of dualism.
Debussy's "En Blanc et Noir" was his deeply personal response to being unable to physically fight in World War I. The three movements contain little, if any, of the familiarly gauzy harmonic blurs of his impressionist style. The brothers made the esthetic battle evident without overstating the case.
Debussy had an encore of sorts, as arranger of Schumann's "Etudes in Canon Form for the Pedal Piano." The named instrument had a brief vogue at mid-19th century and quickly went extinct, but we may be glad that Schumann was inspired to write this music and Debussy so delicately arranged it. The canons are far less obvious and academic than one might assume and the first of the three (Nos. 2-4 of the set were performed) sounded nothing like Schumann or Debussy.
By this time it was already clear that the Contiguglias are as much about what they play as how they play it. The rest of the program read: Mozart, Schubert and Gershwin/Grainger. To survey names this familiar while discovering great music so little known was a major treat in itself.
Perhaps no other work would so test the pianists as Mozart's Sonata in D, K.448. Surely no other instruments can be so difficult to play simultaneously as grand pianos; the players are nearly 18 feet apart, making visual cues of the other's hands impossible. But the Contiguglias truly played as one, matching not just obvious rhythmic articulations, but the subtlest inflected gestures. By the finale, it was impossible not to take their precision for granted.
The "Fantasy in f minor" D. 940 of Schubert, gave more than ample evidence of their expressive powers. The only work of the evening played four-hands at one piano, it is yet another miracle of the last of the composer's 31 years. The Contiguglias wrung every ounce out of the poignant return of the haunting opening theme without crossing the line into maudlin heart-tugging.
Percy Grainger's arrangement of music from Gershwin's "Porgy and Bess" is a specialty of the brothers and a perfect closer. Again at two keyboards, the miracle here was the sheer vocalism of "Summertime," as well as John's special effects of glissandi and the pair's inerrant and natural sense of style.
The audience, which half-filled the Lobero, was a fine one and their response earned yet another substantial and specially selected encore: the andante religioso from Liszt's "Festival Cantata." As Richard explained, it is essentially a transcription of the slow movement of Beethoven's "Archduke" Trio; Liszt's work was an homage to an 1845 monument erected in Beethoven's home-town of Bonn. Which reminds me - the guys also wrote their own exceptional program notes.